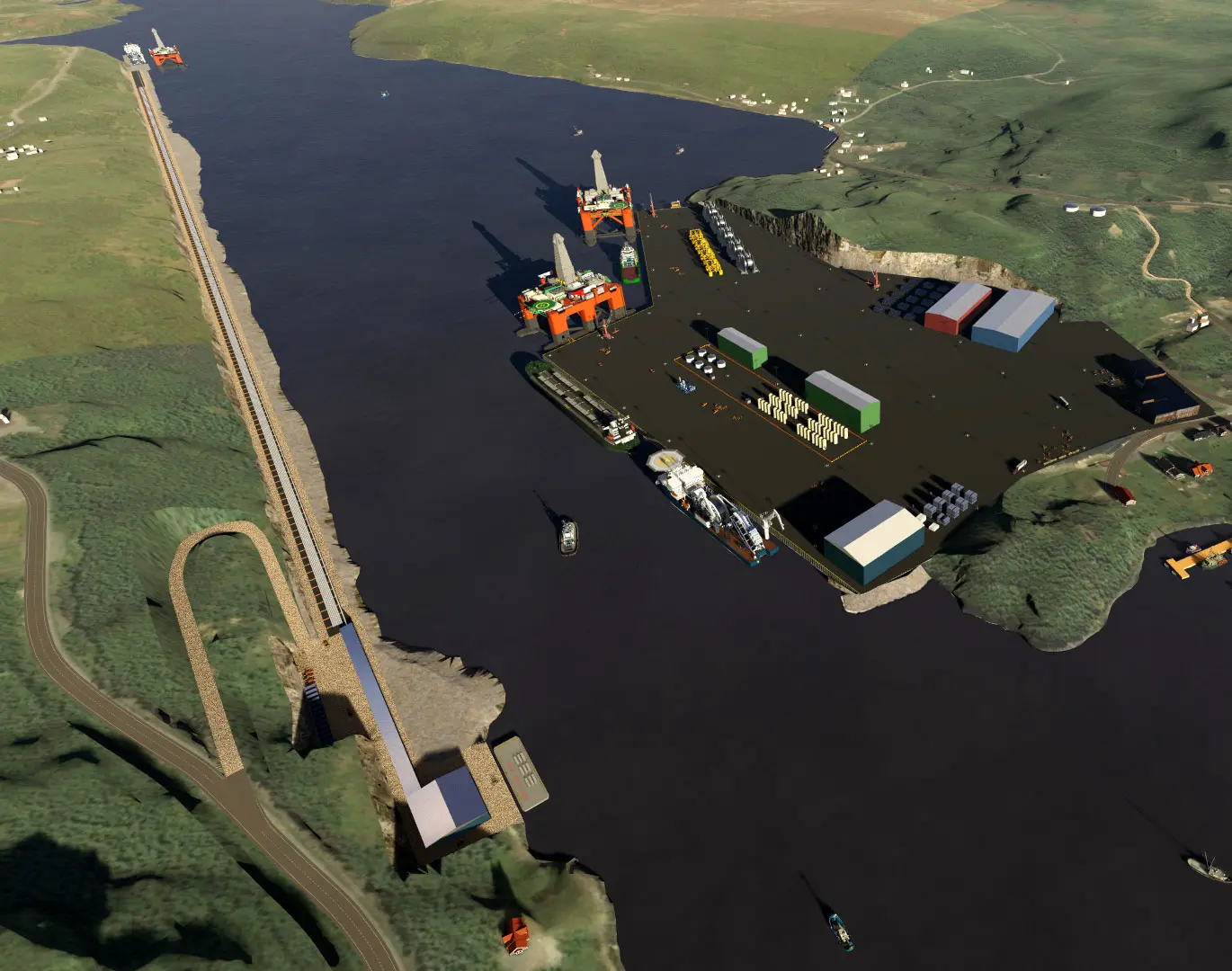 Fermeuse Energy is leading the transition to green energy sources.
Fermeuse Harbour
Four KM Safe Harbour
Wide Entrance, Protected From All Winds
Deep Water Throughout Harbour
Strong Supply of Fresh Water
Ice Free 
Marine Base
Over 120 Acres (at waterfront)
Waterfront Adjacent Construction/Storage
Business Park (> 1,200 acres)
Multiple Deep Berths (minimum 10 meter drafts)
Spool Base
Ideal Harbour Location.
Sustainable Technologies.
Net Zero Marine Services Facilities.
Provides Rigid Pipe Joining & Spooling Service.
Hydrogen Hub*
State-of-the-art renewables technologies
Wind to Hydrogen/Ammonia Project
Very favourable winds – available land – proximity to the deep water port
400MW wind generation capacity
24 kilotonnes of Green hydrogen (annual)
*Subject to Approvals
About Fermeuse Energy
Fermeuse Energy Limited is dedicated to developing Fermeuse Harbour as a modern energy port and a future transhipment Hydrogen Hub. Given its strategic location next to major shipping lanes, producing oil fields and designated offshore exploration areas, and long valued for its natural deep water and safe-harbour characteristics, the size and scale of Fermeuse Harbour will make it a commercial centre of technology excellence. The added natural availability of renewable on-land wind energy as a source creates the solid case for hydrogen-as-ammonia export.