Fermeuse Harbour is located on the eastern portion of the Avalon Peninsula approximately 80 kilometers south of St. John's via paved two-lane highway. It has historically served as a summer fishing station and today the fishery is still the main economic contributor for the Town.
The harbour has excellent proximity to the offshore oil and gas operations off the coast of Newfoundland and Labrador. The Hibernia platform is approximately 298 kilometres from Fermeuse Harbour which is very similar to current logistical support services, i.e., mainly St. John's and Bay Bulls. The harbour is also adjacent to world-class, on-land wind energy opportunities.
Fermeuse Harbour is long (approximately 4 kilometers) and well protected. It provides a naturally sheltered port with hilly terrain to the north and south. The size, scale and water depths make Fermeuse Harbour an ideal port for the development of a modern energy port and Hydrogen Hub.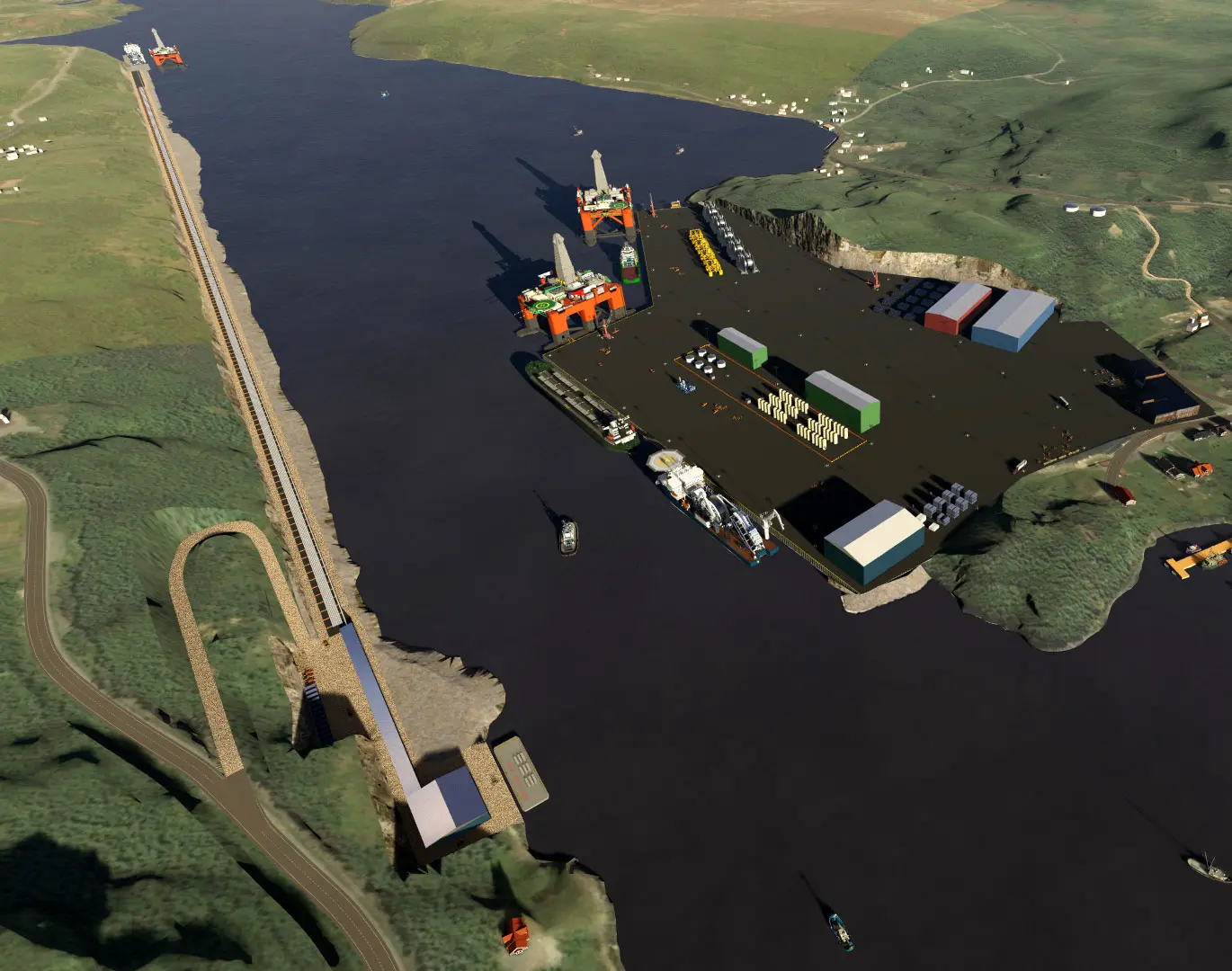 Fermeuse Harbour possesses the key characteristics required for a successful marine base location, including:
Safe harbour in most all weather conditions;
Ice free;
Sufficient deep water, berthing spaces and supportive laydown areas;
Sufficient upland development area for industrial park and support services buildings, especially available for future expansion;
Excellent location for renewable Wind-to-Hydrogen construction and production;
Adequate infrastructure to efficiently handle increasingly larger offshore vessels and payloads;
Sufficient and appropriate onshore area for spool base, e.g., straight and narrow shoreline for fabrication of pipe for spooling;
Strategic access to offshore oil fields off the coast of Newfoundland Labrador and beyond.
There are no other harbours as close to the major oil and gas fields that possess all of these characteristics, as well as the capacity to include state-of-the-art renewable Wind-to-Hydrogen production.